CMW: The Cordell Meeks Jr. Clinic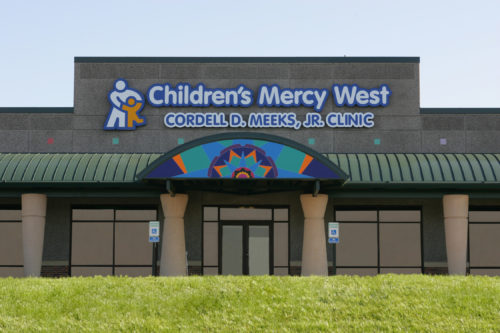 CMW: The Cordell Meeks Jr. Clinic
Children's Mercy West/The Cordell Meeks Jr. Clinic is a primary-care clinic and is recognized as a Level III Patient-Centered Medical Home for children from birth to age 18.
Children's health care. New patients ages 0-13 years; established patients up to age 18 years.
• Medical care.
• Screenings, immunizations, well child exams
• Specialty care referrals as necessary.
Visit This Clinic's Website
Children's Mercy West — Cordell Meeks, Jr. Clinic
4313 State Avenue, Kansas City, KS 66102
913-233-4400
Hours
Mon-Fri: 8 a.m.-5 p.m.
Saturday: Morning Appointments Beginning at 8:30 a.m.