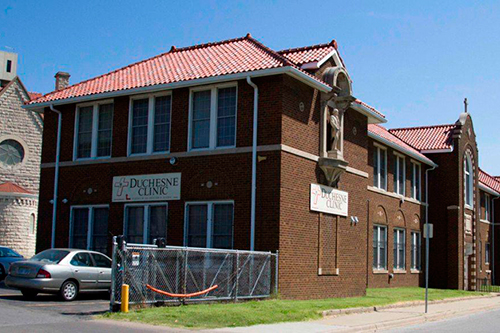 Duchesne Clinic
Duchesne Clinic is a primary care doctor's office for low-income uninsured residents of Wyandotte County. Often referred to as a "safety-net" clinic, Duchesne Clinic provides the same services as most family doctors in a welcoming, compassionate environment.
• Serves uninsured adults only.
• Provides primary medical care for uninsured adults only (ages 19-65)
• Services provided even if unable to pay.
Visit This Clinic's Website
Duchesne Clinic
636 Tauromee Avenue,Kansas City, KS 66101
913-321-2626
Hours – By Appointment Only
Mon-Fri: 8-11:45 a.m. & 12:45-5 p.m
Saturdays: Closed