Jerry S. Jones, Jr. Executive Director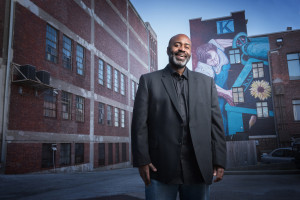 As a third-generation Wyandotte County-an, I am proud to be an authentic "Dotte" original.
It is my personal belief that inspiration and collaboration are necessary ingredients to social innovation.  As CHC's director, it is my privilege to provide leadership in sparking our collective imagination for what is possible, identifying opportunities for collaboration, developing strategies to maximize these opportunities and co-designing innovative solutions to the socially complex health issues we are facing here in Wyandotte County.
Since joining CHC in 2013, I have been recognized by the Healthcare Foundation of Greater Kansas City with a Distinguished Service Award, Latino Health for All Coalition with the Spark Award and by Regnier Institute for Entrepreneurship and Innovation with an Outstanding Foundering Team award.  In addition, it was my pleasure to be a contributing editor and author to the Urban League of Greater Kansas City's 2015 State of Black Kansas City:  Picture of Health. 
Prior to joining CHC, I built the research collaborative that published "Bring Health Reform Home:  Mapping Emergency Room Use to Understand Health Opportunity in Kansas City" in 2011 and the subsequent health improvement partnership with Truman Medical Centers (TMC) to win the Healthcare Innovations Challenge Award for the City of Kansas City, Missouri in 2012.  This award from Centers for Medicare & Medicaid Innovation brought over $4 million to develop innovative clinical and community intervention strategies for thousands of the most medically vulnerable patients in Kansas City.
Lucia Jones Program Manager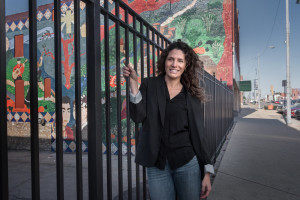 From a very young age I was a fan of adventure and I also had a great sense of compassion for others. I like to travel and connect with others and their culture. I was born in Uruguay and moved to the USA in 2001. After the first year in the ESL program, I decided to become a Nurse. I knew that nursing would fulfil my love for science and my desire to help others. I was certain that through Nursing I was creating my career's foundation and opening the door to many more adventures.  I have been a nurse for 12 years now. I spent the last 5 years as a bed side nurse in the Emergency Department at KUMED. I loved that Job! I learned so many things and meet so many wonderful people. However, I realized that my dreams of making a difference in our world would not be possible if I stayed inside the Hospital. I knew that health and well-being starts outside the hospital, and that there was a lot of work that needed to take place to improve the life of those in need in our community. In 2013 I was offered a job as a Project Coordinator for the Community Health Council of Wyandotte County, and I took it! I have had the pleasure of coordinating projects related to health and health care access. I believe in possibilities, and when I look at Wyandotte County I see many!
Molly Moffett Project Coordinator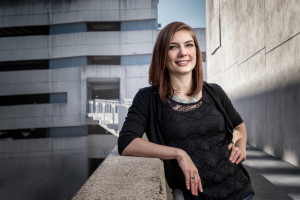 I've always been a "people-person" and knew from a very young age that I wanted to have a career making a difference. Throughout college I worked as a CNA and absolutely loved my job. For this reason, I hoped to become a nurse. On my way to becoming a nurse, however, I discovered the world of community health and changed my path. I was drawn to the idea of creating interventions to improve the lives of whole communities. I completed my senior internship with Healthy Communities Wyandotte and fell in love with Wyandotte County. During my internship, I worked directly with the CHC team on the Enroll Wyandotte campaign. In May 2014, I graduated from KU with a Bachelor of Science in Education in Community Health and continued on with my involvement with the CHC. Today, the best part of my job is working one-on-one with clients. I love helping folks find community resources that make their lives easier and being a person that people can rely on if they have questions about their health insurance. Last enrollment period, we had a woman with cancer cry tears of joy when she was finally able to get health insurance for the first time in years; this is why I come to work in the morning!