Take Charge: A CHC Health Initiative
Take Charge is a program designed to help Wyandotte County residents build their capacity to effectively use the healthcare system through:
Education, screening, and connection to community resources.

One-on-one coaching sessions to provide new participants in the healthcare system with knowledge about health insurance and personal health plans.
Understanding healthcare can be overwhelming and confusing. Health insurance can feel really complicated. Take Charge aims to help clients understand things like health plans and insurance basics, all so they can get the most out of their new health insurance while avoiding surprise costs.
Take Charge applies a holistic approach to wellness, helping clients find community resources to meet their needs. For instance, clients with insurance will:
Receive educational information about health insurance and their specific coverage.

Get help creating an account with their insurance provider.

Establish a Primary Care Provider (PCP) and make an appointment.
Clients without insurance will receive information as to why regular health screenings are important. They'll also get assistance in finding clinical services for their health needs.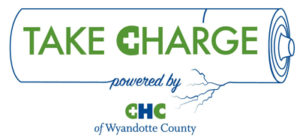 Take Charge Frequently Asked Questions